UNDER THE RADAR: TEN GOOD CRIME NOVELS YOU MAY HAVE MISSED THIS YEAR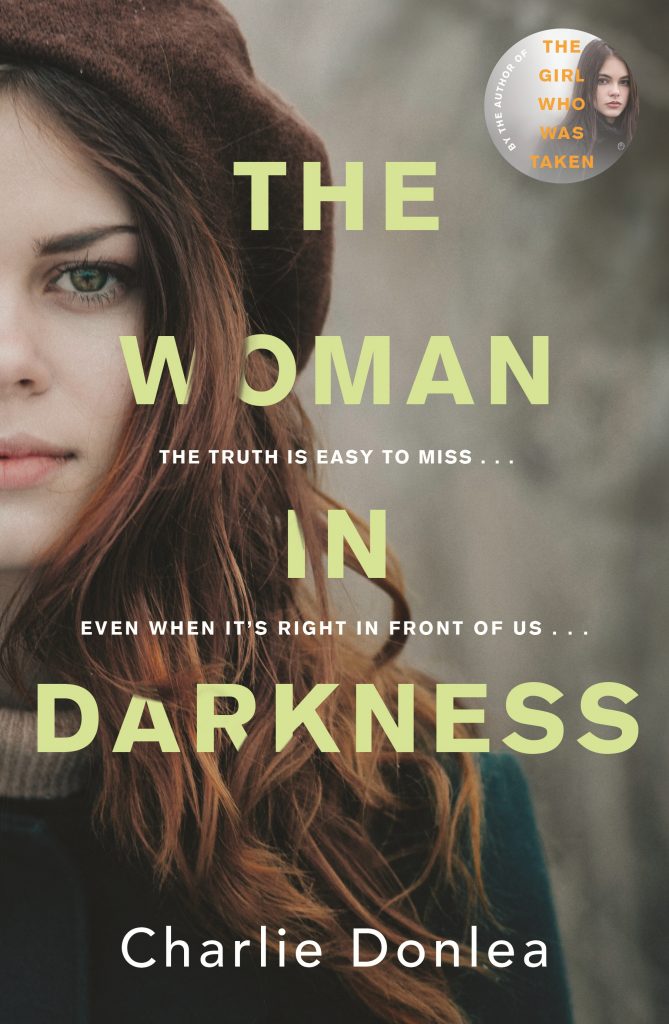 Every year there are piles of books released with a fanfare of manufactured publicity by publishers and certain reviewers, while other equally good books quietly slip their way onto bookseller shelves and onto Kindle lists. In advance of doing my own list of the year's best crime and thriller titles, I thought I would do a list of ten good books that slipped under the radar and which you may missed amidst all the hype and publicity surrounding the releases by bigger name authors.
Some of these are likely to find their way onto my own Top Ten of the Year, but all are good and well worth checking out. In some cases they are books by smaller publishers or those which mainly focus on the library market and there are even a couple which only came out as eBooks. With a bit more publicity, I think all of them would found a bigger appreciative audience.
The order is a bit arbitrary, as all are very entertaining. In all cases I have attached links to my earlier reviews.
The Woman In Darkness by Charlie Donlea. This highly entertaining tale follows forensic reconstructionist Rory Moore as she investigates a cold case involving a serial killer known as The Thief who is suspected of killing five Chicago women in the summer of 1979. The Thief is now due for release, he was only ever convicted of one killing, and Rory must try find the woman whose efforts put him in jail. It is a tense, engaging crime novel that makes good use of its dual story line and its fragile detective. All of Donlea's novels are worthwhile checking out and this no exception.
https://murdermayhemandlongdogs.com/the-woman-in-darkness-by-charlie-donlea-bantam-a32-99/
Note: The Woman In Darkness was released in the United States under the title Some Choose Darkness.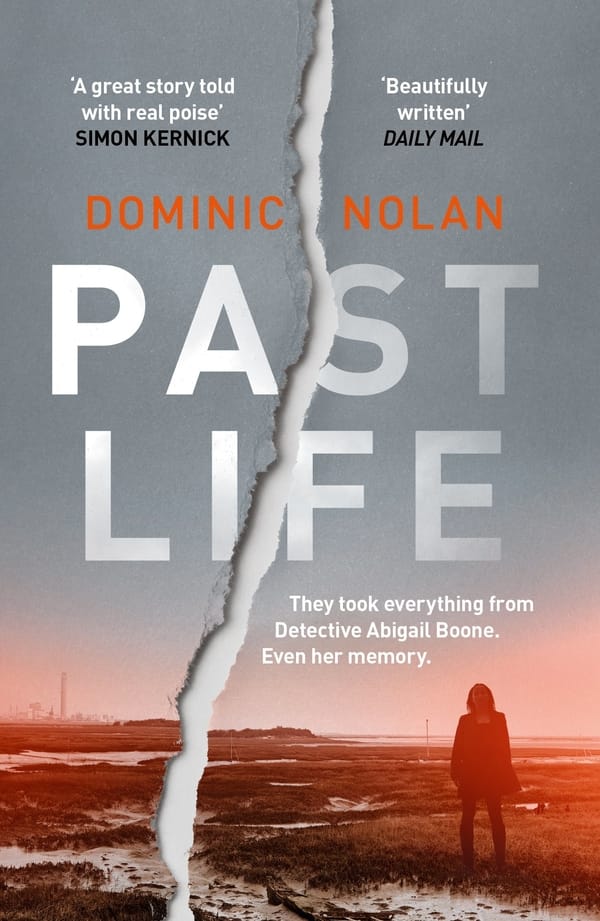 Past Life by Dominic Nolan. This is one of my favourite debut novels of the year. It has not received as much attention as some other debut novels, but it is certainly up there in terms of gritty plot, damaged characters and emotional intensity. Nolan left a number of plot elements annoyingly up in the air at the end, but the good news is that a second book, After Dark, is due out in March and will hopefully brings some resolution.
https://murdermayhemandlongdogs.com/past-life-by-dominic-nolan-headline/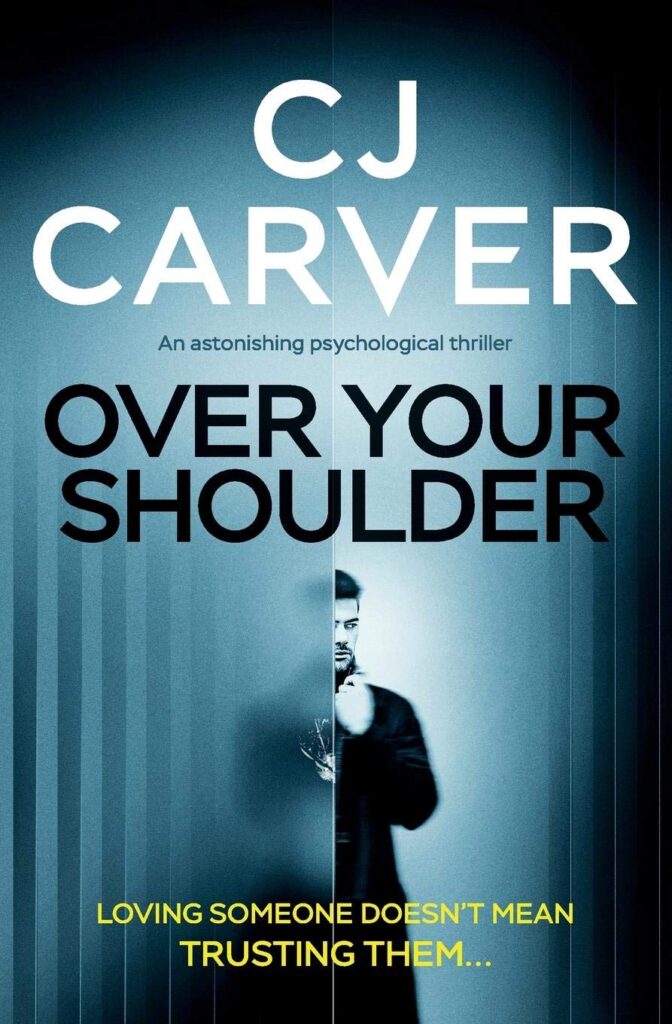 Over Your Shoulder by C J Carver. I read this fast paced thriller whilst on holidays and devoured it in a handful of reading sessions. It has a good Harlan Coben styled plot, with a previously presumed dead brother being captured on national video very much alive. There are plenty of twists and turns and a bloody conclusion. I loved it. Carver also produced another solid thriller this year, Cold Echo, but Over Your Shoulder is better. Carver attracted some attention early in her career, but seems to have faded a bit from view lately. I was not overly impressed with some of her books from a couple of years back, but both of the ones from this year are very good.
https://murdermayhemandlongdogs.com/holiday-reading-c-j-carvers-over-your-shoulder-and-others/
The Girl On Shattered Rock by Matt Hilton. Only released as an eBook, this is a terrific little thriller about a young woman seeking peace and quiet and a chance to emotionally recover on an isolated island off the Scottish coast. In instead of a chance to recharge and finish her book, however, she finds herself and a group of others being hunted by a killer. This is sort of like C L Taylor's Sleep, but with much more violence and suspense! It is very cheap on the Kindle – buy it!
https://murdermayhemandlongdogs.com//?s=hilton&x=0&y=0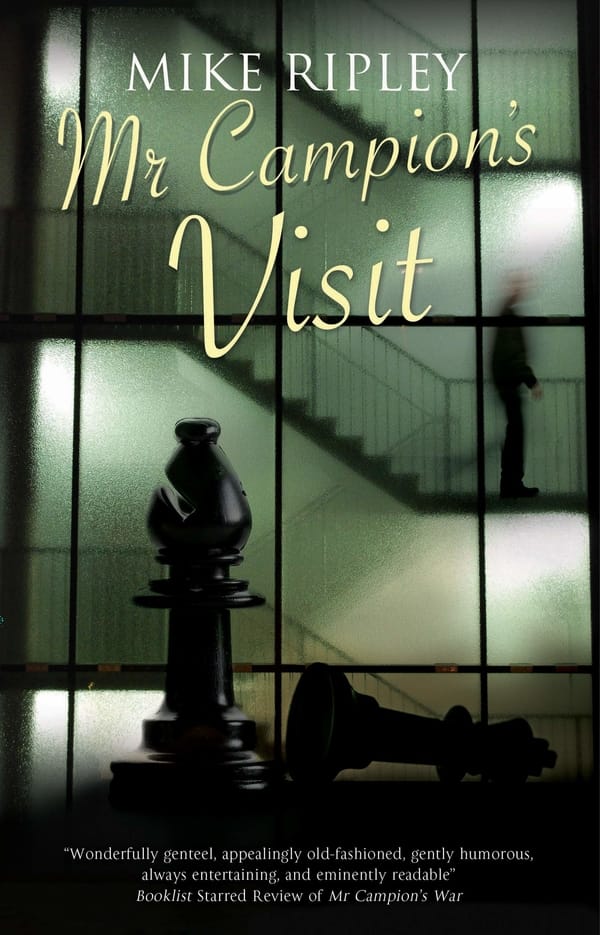 Mr Campion's Visit by Mike Ripley. Providing a nice change of pace from the previous two books, this is the sixth book in Mike Ripley's marvelous continuance of the Albert Campion novels by Margery Allingham. Set in 1970 it finds Campion filling a mentoring sort of role as a 'Visitor' to University of Suffolk Coastal and solving the murder of a lecturer. Witty and enjoyable.
https://murdermayhemandlongdogs.com//?s=ripley&x=0&y=0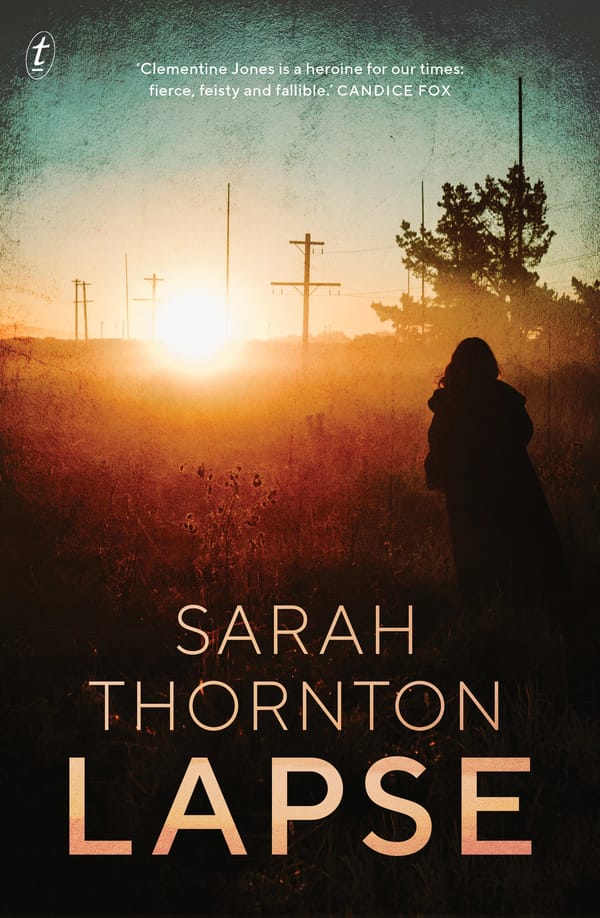 Lapse by Sarah Thornton. There has been some very good Australian rural crime novels released lately. One which probably deserved more attention was Sarah Thornton's Lapse. Well written and brutally honest in its portrayal of a small rural town, it moved along at a good pace and built to a tougher than expected conclusion in the bush.
https://murdermayhemandlongdogs.com/lapse-by-sarah-thornton-text-29-99/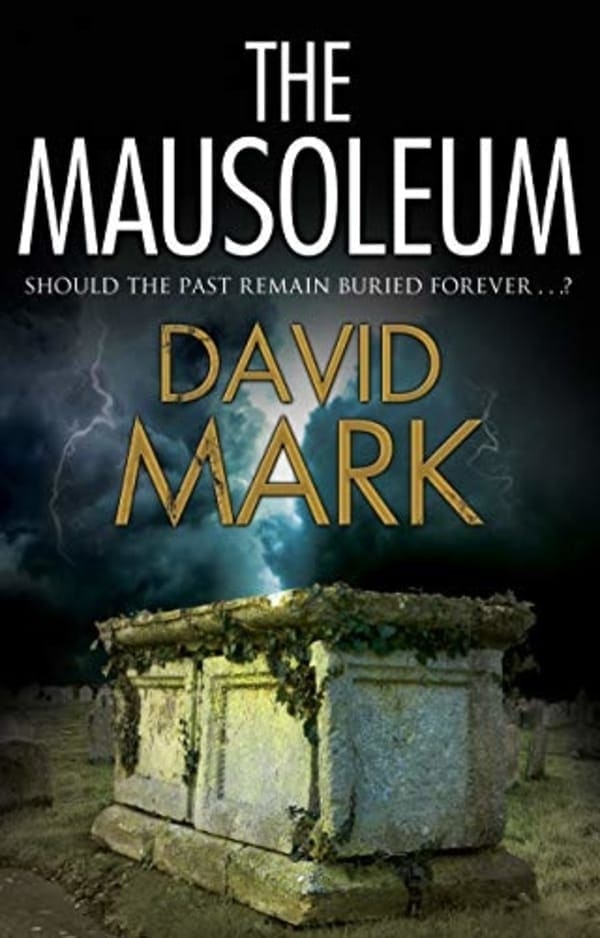 The Mausoleum by David Mark. This well written crime novel set in the 1960s, with flashbacks to the Second World War and some modern day framing, starts a little slowly but builds to a taut, unexpected ending. The plot twists are clever and very surprising, but it is the quality of the writing which carries it along. Once I got into it I really enjoyed it and it was an interesting change of pace for Mark who is best know for his DS McAvoy series of police procedurals.  Mark also released this year the slightly unusual A Rush Of Blood, which was also very good. I think, however, that The Mausoleum was slightly better, but both are recommended.
https://murdermayhemandlongdogs.com/the-mausoleum-by-david-mark-severn-house-kindle-28-13/
Marked Men by Chris Simms. This is the second book in Simms' new series about DC Sean Blake. As with the DI Spicer novels it is set around Manchester and is an enjoyable police procedural about an ex-con seeking revenge. Simms is a good, fluid writer and the book moves along at a steady, engaging pace, without resorting to gunfire or implausible car chases.  It also had a good surprising ending.
https://murdermayhemandlongdogs.com/marked-men-by-chris-simms-severn-house-a39-99-or-kindle-a25/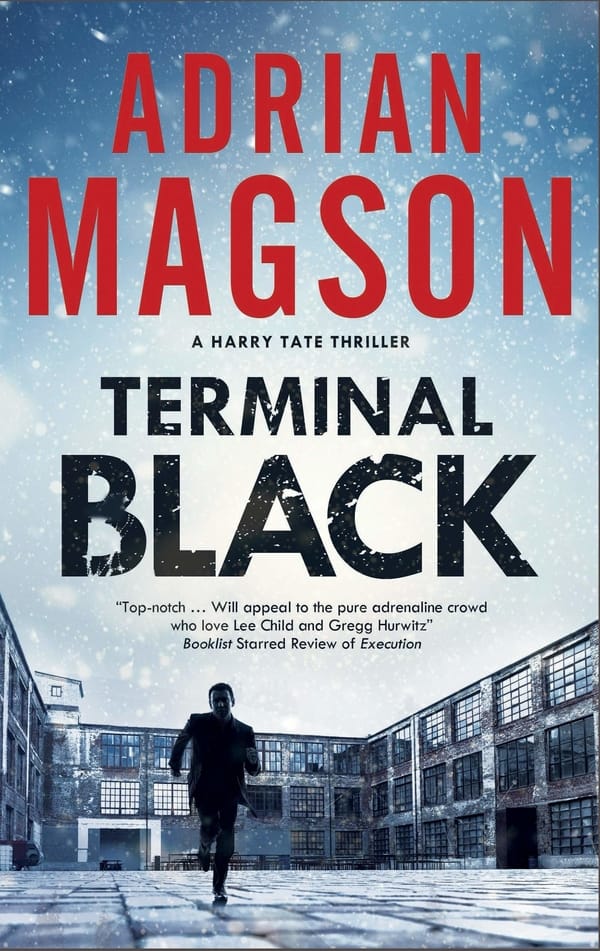 Terminal Black by Adrian Magson. Magson is one of my favourite spy novelists, but his books can be hard to find outside of libraries and on the Kindle. Terminal Black is the latest in his series about former MI5 agent Harry Tate and is a tough, exciting tale with some well choreographed violence and a neat wrap-up.
https://murdermayhemandlongdogs.com/terminal-black-by-adrian-magson-severn-house-20-99-or-15-18-kindle/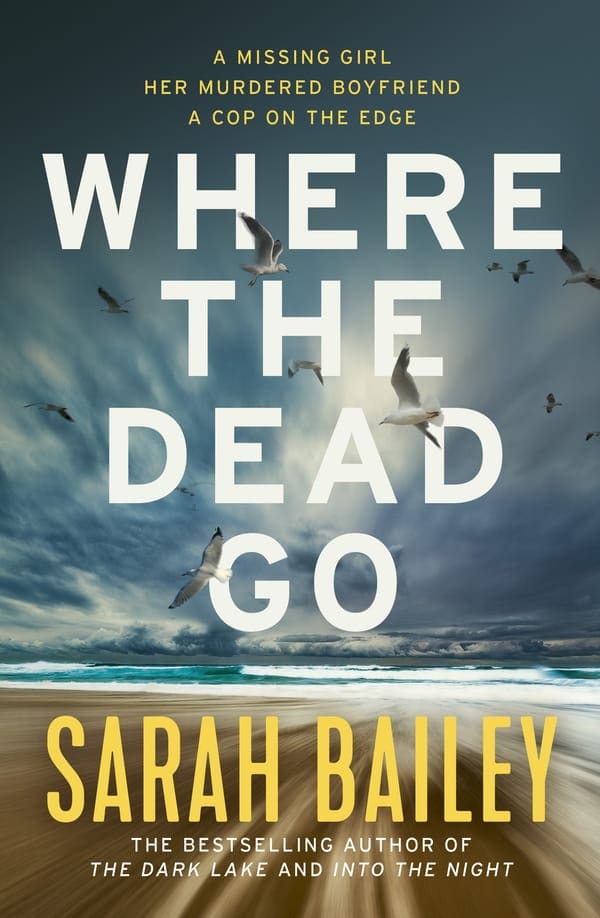 Where The Dead Go by Sarah Bailey. This superb crime novel received some good attention in Australia, but is included here because Sarah is yet to receive the attention she deserves overseas. This is the third novel about police detective Gemma Woodstock and is the best of the series so far. Although it is part of a series, it stands well enough on its own and be read as a stand alone novel. It is a well constructed and quite gripping police story about murder and a missing teenager on the northern coast of New South Wales. One of my favourite books of the year. And probably only behind Garry Disher's Peace as the best Australian-based crime novel of the year.
https://murdermayhemandlongdogs.com/where-the-dead-go-by-sarah-bailey-allen-unwin-29-99-due-out-5-august/
So plenty of good reading, which you may have missed. I will be doing a list of my Top Ten crime and thriller titles in the next week.