WHITE HOT SILENCE by Henry Porter (Quercus, $A32.99 or £16.99)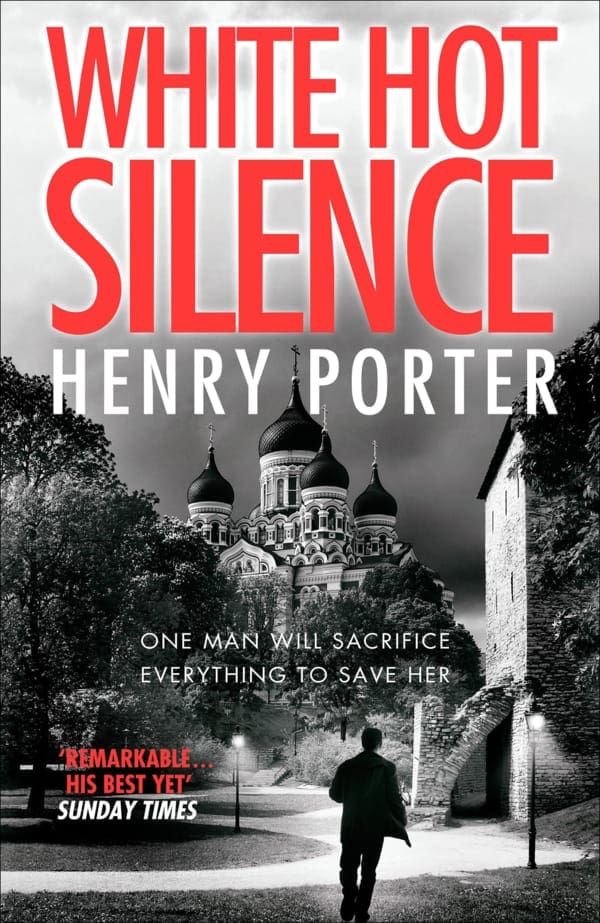 After a nearly ten-year absence from the writing scene, Porter returned to thriller writing late last year with Firefly. It was a gripping chase thriller about the pursuit of a young Syrian boy, Naji, across Europe by elements of British Intelligence, led by former MI6 agent Paul Samson, and an ISIS hit squad, who want the incriminating photos that the boy has on his phone.
White Hot Silence is the follow-up novel to Firefly and again features Paul Samson, along with some other characters from the previous book.  Set some three years after Firefly, the plot involves the kidnapping of Anastasia Cristakos, an international charity worker who helped Samson rescue Naji.  Anastasia is now married to billionaire Denis Hisami and is working in Calabria, Italy helping migrants who have undertaken the dangerous sea crossing in the hope of finding a better life. On the drive to a distant camp she makes the fatal mistake of slowing down to speak to two African migrants she knows by sight, only to find out that they are part of a plot to kidnap her.  Captured and drugged she wakes up to the unmistakable sound of a ship's engine and realises that she is a long way from her base in Italy. The kidnappers want explosive information from Hisami and have kidnapped Anastasia to exert pressure on him. The billionaire, however, has just been arrested in America because of his old links to the Kurdish Peshmerga and he asks Samson, an expert at tracking people, to find Anastasia and save her. The only problem being that Samson was, and probably still is, in love with Anastasia.
White Hot Silence starts at a brisk pace and quickly catches the reader up in its thrall. With the viewpoint alternating between Samson and Anastasia, and occasionally Hisami, Porter maintains a tight grip on the reader's attention, as the various strands to the story unfold. As Samson tries to unravel the reasons behind the kidnapping, Anastasia's battles with the kidnappers add a high degree of tension and suspense. Gradually some of the motives for the kidnapping emerge as the story moves from Italy to London and New York and onto Estonia and a bloody climax near the Russian border. There is hardly slow patch in the book and lots of twists and turns.
White Hot Silence is an outstanding spy novel. The characters are well-developed and interesting, and the locations are simply, but convincing, sketched. There is enough convincing modern spy craft to satisfy even the most demanding armchair spook and there is also a good dollop of detail on international, financial wheeling-and-dealing and emerging political threats in Europe. The ending is very exciting and there is a nice tip of the hat to classic cold war spy stories in the design of the conclusion. Fans of Porter's much earlier novels will also welcome the unexpected return of a popular character from those books.
The complaints are few. Some elements stretch credibility, but not to breaking point, and there is a cliched moment in the final climax, although I suspect that most people will be too busy turning the pages to care. More significantly, the relationship between Anastasia and Hisami never quite rings true, although Porter tries hard to explain it.
Regardless, White Hot Silence is a terrific and highly emotional espionage novel, and probably the best spy book I have read so far this year.
Five out of five stars!
Thanks to NetGalley, Quercus and Hachette Australia for an advanced copy of the book.