APRIL ACTION!: NEW CRIME AND THRILLER TITLES FOR APRIL 2021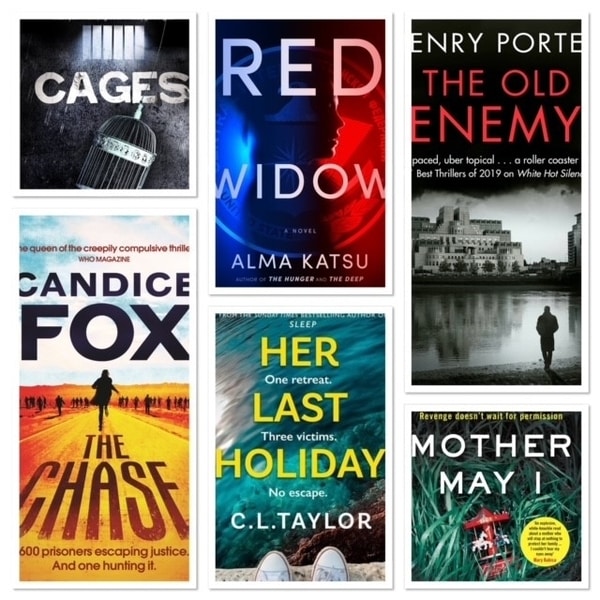 Quality spy novels, domestic suspense, dark twisty crime tales and a fast paced thriller all jostle for bookshelf space and reading time next month. Here is my pick of the crime and thriller titles I am most looking forward to reading in April 2021.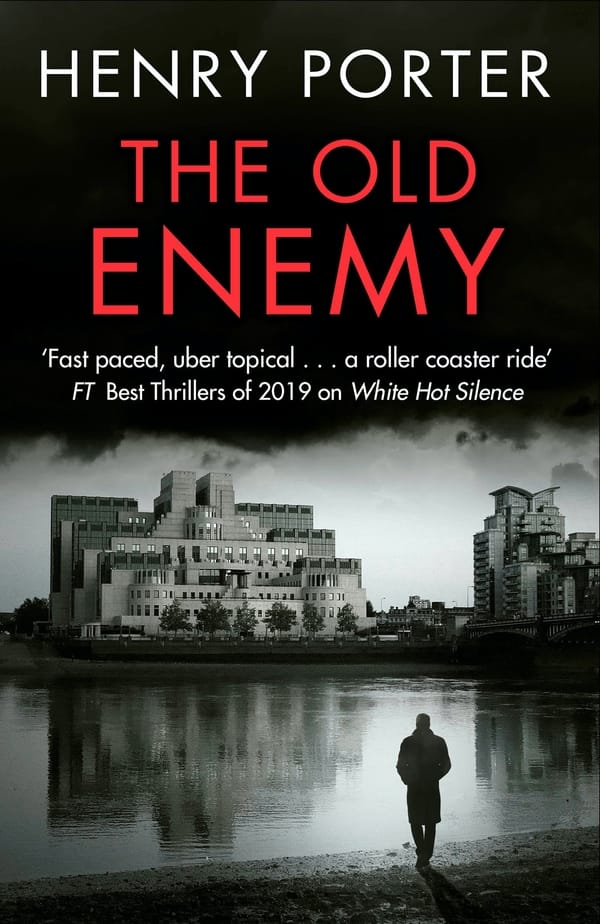 The Old Enemy by Henry Porter has been a long time coming. The third in his series about  former MI6 agent Paul Samson, The Old Enemy was originally scheduled to be published in September 2020, but has been pushed back to 15 April 2021 in Australia and the United Kingdom. Porter is one of the top British writers currently prowling the dark recesses of international intrigue and his last book, White Hot Silence, was one of the best spy novels of 2019. I am really looking forward to The Old Enemy, which sees Samson targeted for assassination after a bodyguarding job goes wrong.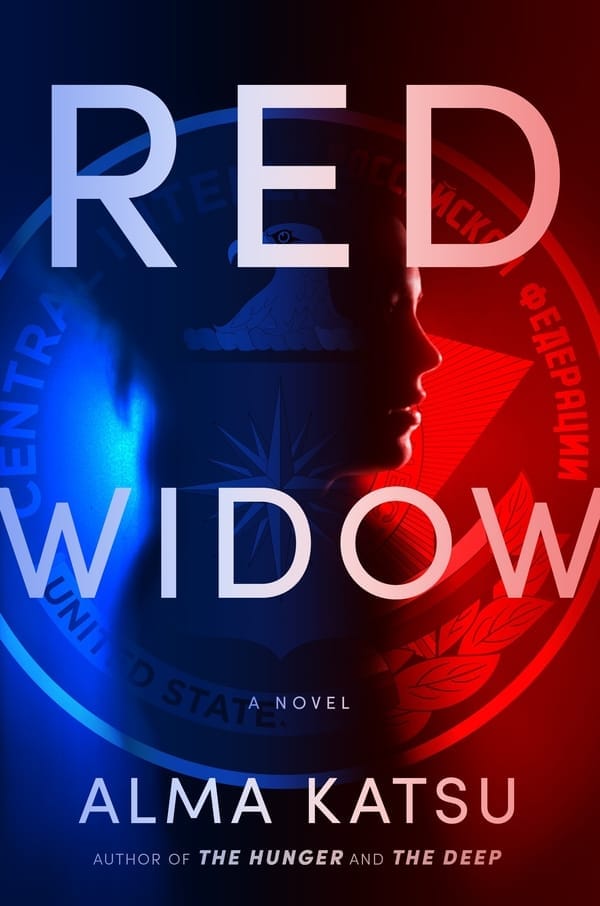 Alma Katsu is well respected as a writer of contemporary and historical horror novels and Red Widow is her first entry into spy fiction. The story revolves around two female American intelligence agents who are trying to track down a double agent in the CIA's Russia Division. I read Alma's The Deep last year and was very impressed with her writing and the originality of her story. I have heard some good reports about Red Widow and it will be interesting to see how she adapts her rich writing style to the spy story. Red Widow is due out in the USA in April 2021, but unfortunately will not be released in Australia until June 2021.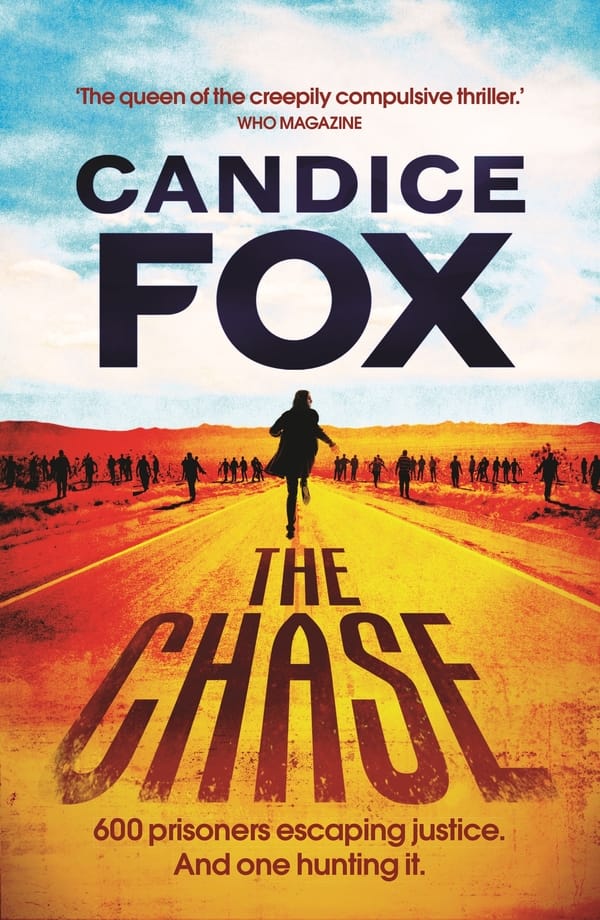 Australian author Candice Fox's The Chase promises to be a wild ride of a thriller. A bold plot sees the release of 600 of America's most violent prisoners from the Pronghorn Centre Correctional Facility in the Nevada Desert. The authorities quickly set in place a massive manhunt to catch all of the escapees. While most of the prisoners are merely intent on causing mayhem and seeking freedom, death row prisoner John Kradle is desperately using the opportunity to prove that he is innocent of the murder of his wife and son. On his trail is death row supervisor Celine Osbourne.
Candice Fox established her reputation as an author of dark, high quality, quirky Australian crime fiction with her first few novels before joining forces with James Patterson to write a popular series about New South Wales police detective Harriet Blue and other novels. The Chase is a high concept, thrilling race to the finish novel that currently has me keenly turning the pages.
David Mark is best known for his DS McAvoy series of police novels, but he has also branched out over recent books and produced a couple of strong stand-alone novels that have dark twists to them. I really enjoyed his The Mausoleum from 2019 and also found A Rush Of Blood from the same year quite chilling.  
His latest, Cages, is apparently based on his own experience in doing classes at a Yorkshire prison and revolves around a washed up author who teaches creativity at a prison, and his relationship with a female prison guard and a charismatic killer with a sinister plan. Based on his previous books, I expect lots of twists and a dark outcome.
Cages is released in hardback in the United Kingdom on 31 March 2021 and is released as an eBook worldwide on 1 May 2021.  
Here are links to my reviews of The Mausoleum and A Rush Of Blood: https://murdermayhemandlongdogs.com/the-mausoleum-by-david-mark-severn-house-kindle-28-13/
https://murdermayhemandlongdogs.com/a-rush-of-blood-by-david-mark-severn-house-20-99/
Joshilyn Jackson's Mother May I sounds like a cross between Adrian McKinty's The Chain and a domestic thriller. Bree has a perfect life with a rich husband, talented teenagers and a baby boy. That perfection is shattered when her baby boy is taken and she has to complete a small, but critical, task to get him back. That task, however, has serious consequences and unlocks a lot of dangerous secrets. Promises to be a tense and gripping read.
Mother May I is released in Australia and the United Kingdom on 15 April 2021.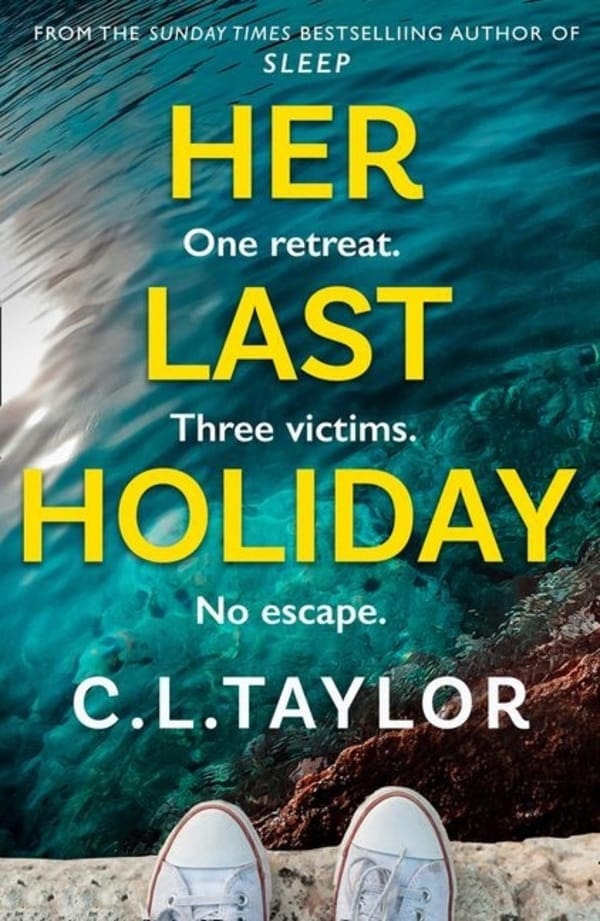 C. L. Taylor is one of those authors who seems to get better with every book. Her last two novels, Sleep and The Strangers, were good murder mystery/domestic suspense fusions, and her forthcoming Her Last Holiday seems to promise more mystery and suspense on a Mediterranean Island:
"Two years ago, Fran's sister Jenna disappeared on a wellness retreat in Gozo that went terribly wrong. Tom Wade, the now infamous man behind Soul Shrink Retreats, has just been released from prison after serving his sentence for the deaths of two people. But he has never let on what happened to the third victim: Jenna.
Determined to find out the truth, Fran books herself onto his upcoming retreat – the first since his release – and finds herself face to face with the man who might hold the key to her sister's disappearance. The only question is, will she escape the retreat alive? Or does someone out there want Jenna's secrets to stay hidden?"
Her Last Holiday is released in the United Kingdom on 29 April 2021 and in Australia on 5 May 2021.
In all, plenty of good reading to get you through April, with some excellent releases also coming in May, including Tom Bradby's Triple Cross, Russ Thomas' Nighthawking and Katherine Firkin's The Girl Remains.