BOUCHERCON 2019 – DALLAS, TEXAS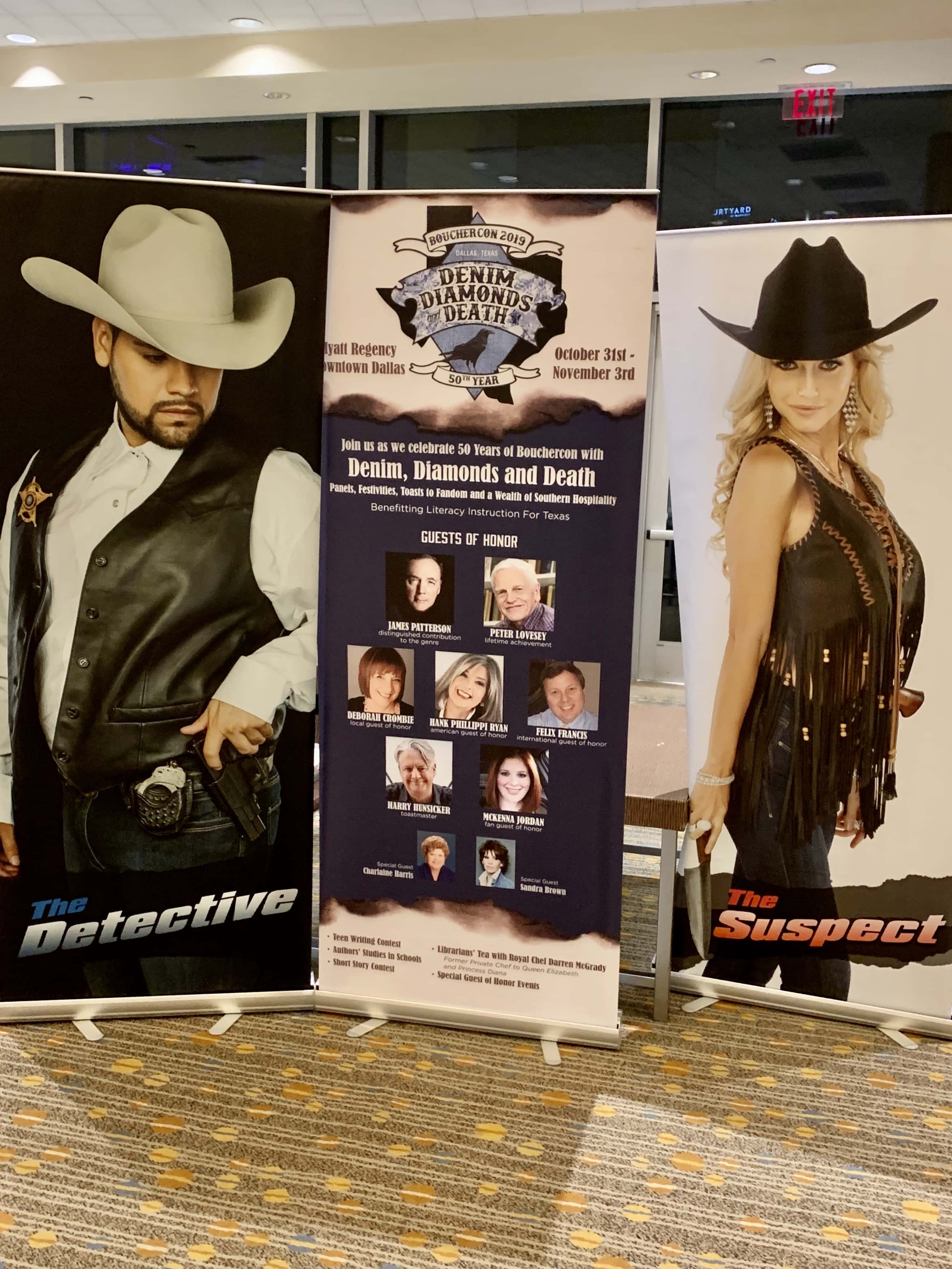 At Bouchercon 2019 in Dallas, Texas.
A great event with over 1500 people and lots of authors, including James Patterson, Thomas Perry, Dervla McTiernan and Peter Lovesey. In addition to Dervla there is also a enthusiastic contingent of another four Australian authors: Robert Gott, Sulari Gentill, Jock Serong and Emma Viskic, who will be doing a panel on Australian crime writing.
There is a packed program of events and panels covering the full spectrum of crime fiction topics from interviews with popular authors such as Peter Lovesey and Sandra Brown, to analyses of different trends, advice on how to write and publish a crime novel and a listing of the most influential crime novels of the past 50 years. There is also a very busy Book Room where dealers sell new and old crime novels and authors come to sign their books.
On Thursday night the winners of the Barry Awards were announced, with Australian author Dervla McTiernan picking up the Best Paperback Original award for The Ruin. Other winners were Lou Berney for the excellent November Road (Best Novel); Dan Fesperman for Safe Houses (Best Thriller) and C J Tudor for The Chalk Man (Best First Novel).
I was also honoured to pick up the Don Sandstrom Award for Lifetime Achievement in Mystery Fandom.
The conference has another two days to run. I will do a full report when I get back to Australia