FORECAST FRIDAY: Where The Dead Go by Sarah Bailey (Allen & Unwin, $A29.99). Release date: 6 August 2019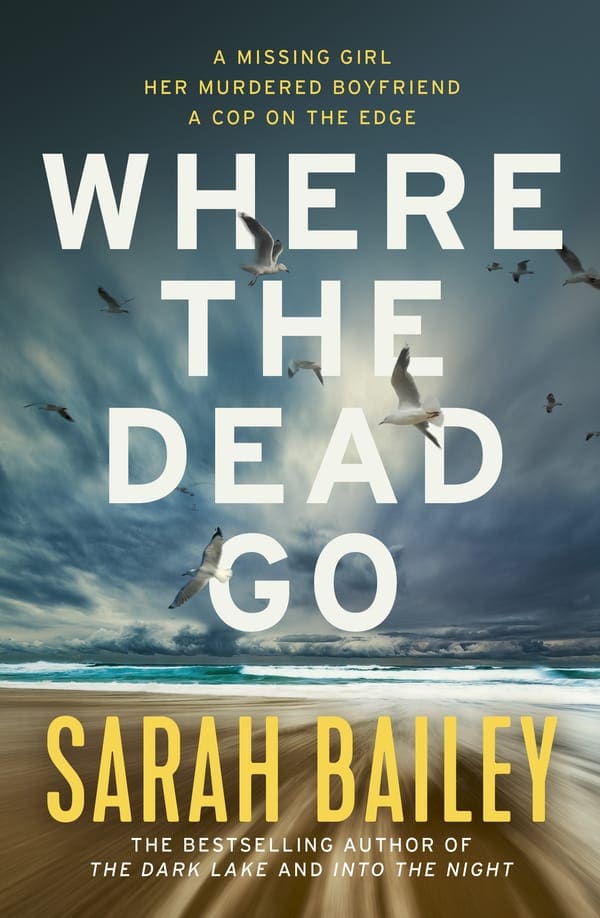 Sarah Bailey's debut crime novel, The Dark Lake, won the 2018 Ned Kelly Award for Best First Crime Novel. It featured damaged Victorian Police Detective Gemma Woodstock and was a good mixture of mystery, police detection and personal drama. Bailey followed it up last year with a second Woodstock novel, Into The Night, which was also well received.
The final entry in the Woodstock trilogy, Where The Dead Go, is due out in August and looks like being another strong crime novel.
Set four years after the events in Into The Night, it takes Gemma out of Melbourne and to the small coastal town of Fairhaven where a fifteen-year-old girl has gone missing after a late night party. The girl's boyfriend is found brutally murdered in his home and the police have to ascertain whether the missing girl killed him or if both of them are victims of a killer.
Throwing herself into the murder investigation to avoid the dramas in her personal life, Gemma has to deal with the hostility of her new colleagues and the nagging reminder of a similar previous case which ended in tragedy.
Over the course of her first two books, Sarah Bailey has established herself as one of the leading lights of the new generation of Australian crime writers. She is a gifted writer and plotter and is able to quickly establish interesting characters. Where The Dead Go takes Gemma back,
after last year's Melbourne sojourn, to small town Australia and the sort of setting which worked so well for The Dark Lake.
I am looking forward to reading and reviewing Where The Dead Go over the next few weeks!
Thanks to Allen & Unwin and the Canberra Weekly for an advanced copy of the book.
Where The Dead Go is released in trade paperback in Australia on
6 August 2019. It would seem to be available on Kindle in the United Kingdom at the same time.