MARCH CRIME READING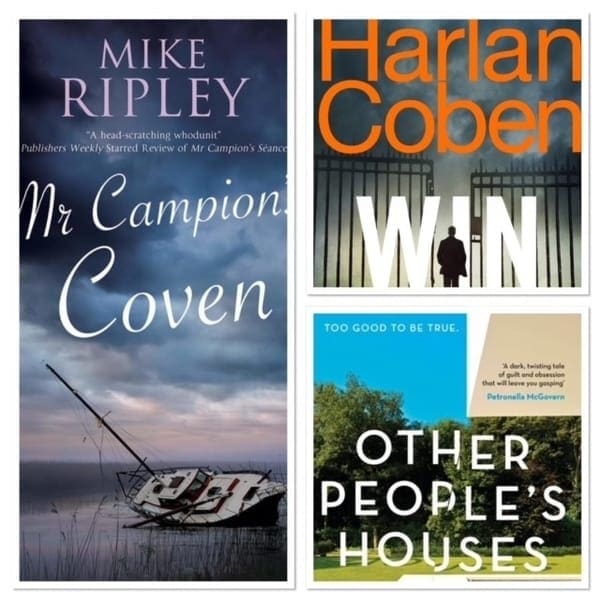 My reading has been a little disrupted this month, but I still managed to get a few good books in!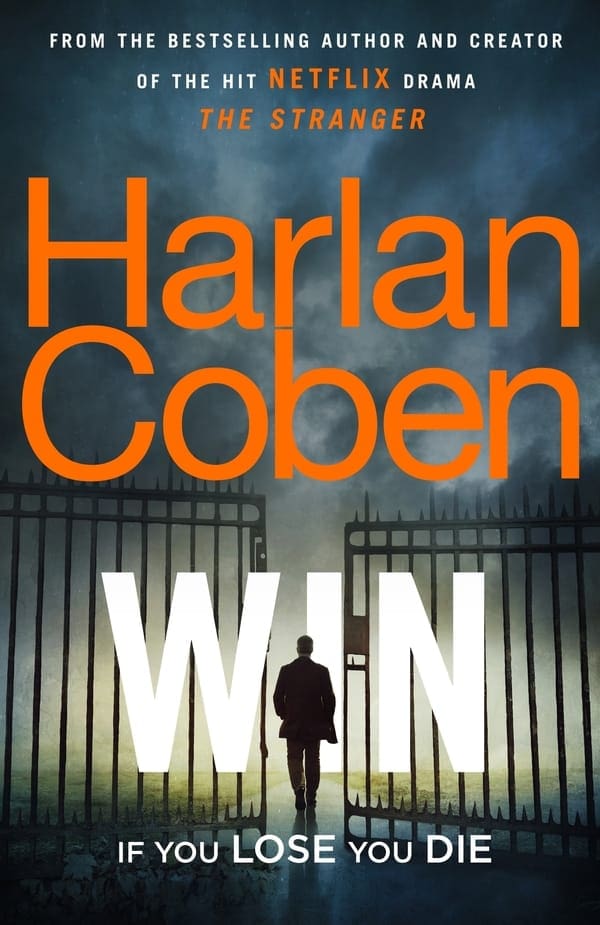 Harlan Coben is a master of the surprising twist and turn, and his books are deservedly world-wide bestsellers.
I have enjoyed all of his novels, but probably have a slight preference for his stand-alone thrillers above his Myron Bolitar stories. I have not been a huge fan of the Windsor Horne Lockwood II (Win) character, who appears in the Bolitar books, and approached his first solo appearance, Win, with some trepidation. However, that concern was misplaced, and Win is a very good read that I sped through in a day or so.
Win has a typically twisted Coben plot, with the titular character caught up in two intersecting storylines. The first involves Win in the ramifications of a brutal act of vigilante justice and the second in a decades old mystery involving a stolen piece of art work, the kidnapping of Win's cousin and an act of domestic terrorism from the early 1970s.
It is a spaghetti mix of a plot that gradually unwinds as Win bludgeons his way through a series of false leads, lies and some clever deception to a suitably surprising and violent conclusion. Coben is an adept proponent of the unexpected revelation, and Win delivers plenty of surprises and a few shocks. He also provides a good cast of interesting characters, and there are some poignant reflections on how the ramifications of the past trickle down through the years.
Win is not a particularly admirable or pleasant character, but Coben gives him some real depth and does not go out of his way to make him too nice. Regular readers of Coben's books, will also appreciate the occasional reference to the much loved Bolitar.
A very enjoyable novel that will keep you reading well into the night.
An entertaining four and a half stars out of five.
Thanks to the publishers and the Canberra Weekly for an advanced copy of the book.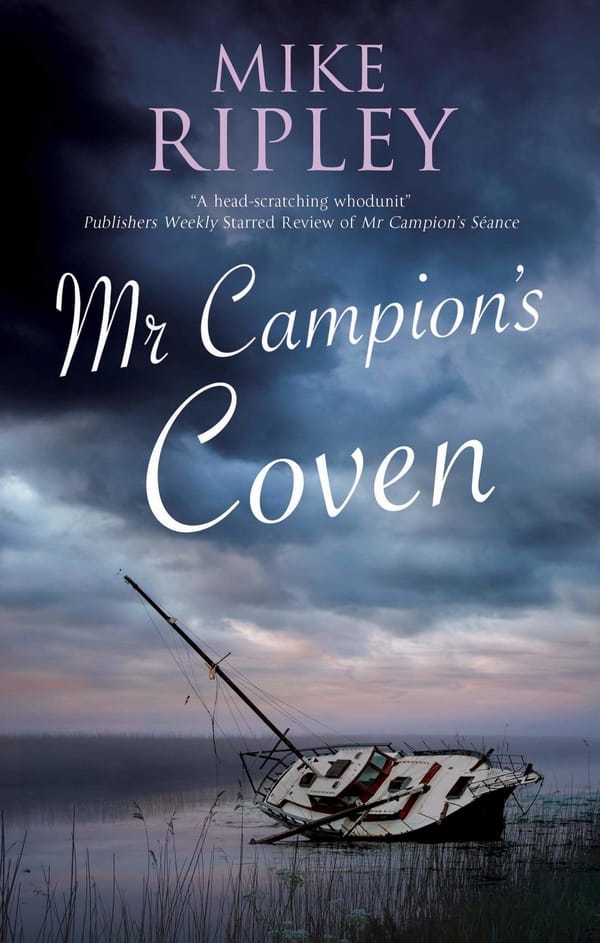 Mr Campion's Coven is the eighth book in Mike Ripley's seamless and enjoyable continuance of the Albert Campion novels by Margery Allingham and once more features Mike's marvellous sense of humour and his love for archaeology and history.
After a brief interlude in 1963, the book moves to 1971 and finds the ageing, but still active, Campion involved in the search for a missing dog on the mudbanks near the remote Essex coastal village of Wicken-juxta-Mare.  The dog had become lost following the beaching of a luxury yacht owned by the famous British actress Dame Jocasta Upcott, who is anxious to get him back. Campion finds the dog, but also becomes caught up in the suspicious death of the yacht's captain. Campion has no excuse to be involved in the investigation, but his interest is piqued. He also soon has a new reason to look into the strange activities of the very small village at the centre of the captain's death, when he plays host to a visiting Harvard student, who is writing a thesis on a group of settlers who travelled to America from Wicken 300 years ago.
Mr Campion's Coven is a well plotted and enjoyable murder mystery, but, as usual, the real pleasure comes from Campion's amusing asides and the fascinating background information on the fictional village of Wicken, which consists of a handful of thatched cottages and "no post office or any other retail establishment, no telephone box, no street lights, no pubs, a stone building which might be chapel of sorts, and certainly no sign welcoming visitors to Wicken and asking them to drive carefully." 
You get the sense that Ripley has enjoyed himself in creating the local history to Wicken, and the detail of the ship voyage to America in the late 1690s, and this historical detail adds great texture to the story. His description of present day Wicken and the local area is also enjoyable and relevant to the unfolding of the plot.
The pacing is leisurely, but is aided by lots of wry humour, obscure cultural references and the occasional nod to British crime writing and reviewing in the 1960s and 70s, including a possible meeting between Campion and Inspector Morse:
"a word Campion had learned from a charming man he had met in an Oxford pub where both were doing The Times crossword."
Propelling the story along is a clever and original mystery plot, and the book builds to a good climax on the Essex mudbanks.  
In all, an enjoyable read that will be much appreciated by fans, both new and old, of the original Campion stories by Allingham and the more recent ones by Ripley. 
Mr Campion's Coven is due out in the United Kingdom on 31 March 2021. Thanks to NetGalley and Severn House for an advanced copy of the book, which is also adorned by a great cover.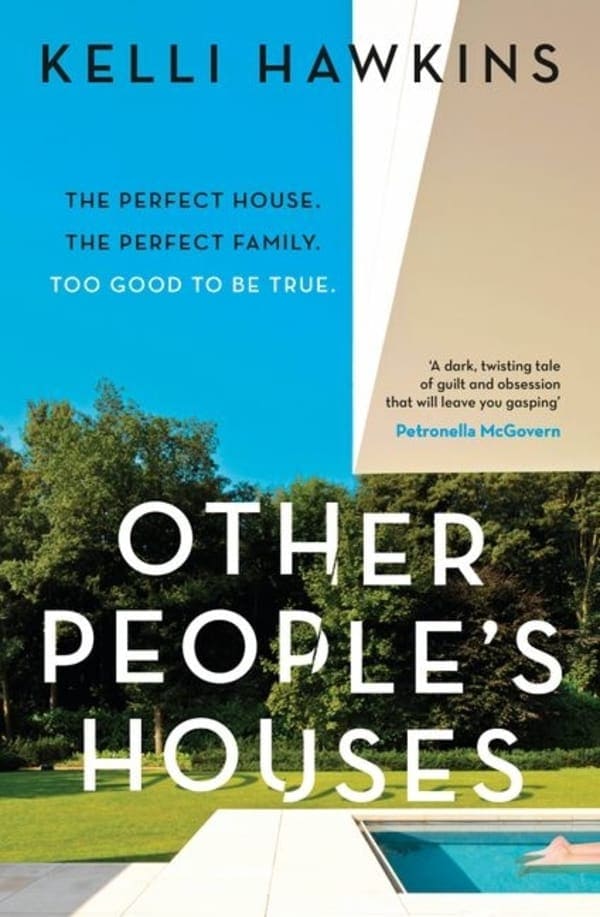 Kelli Hawkins' debut domestic thriller, Other People's Houses, goes down some dark paths of loss and sorrow.
Kate Webb still grieves over the loss of her young son. Ten years on, she spends her weekends hungover, attending open houses on Sydney's wealthy north shore and imagining the lives of the people who reside there. It is a sad, but relatively harmless pastime, until Kate visits the Harding house. The Hardings seem to be the perfect family family in the perfect house, until Kate notices the family photo. The photograph captures a kind-looking man, a beautiful woman who Kate knew at university, and a boy, who for one heartbreaking moment she believes is her own son. As Kate's curiosity turns to obsession, she uncovers the cracks that lie beneath a glossy facade of perfection and the sordid truths she could never have imagined.
This is an emotionally charged crime thriller that grabs at the heart strings. Kate is not a particularly engaging character, but Kelli makes us feel her grief and come to understand her listlessness and excessive drinking. The book moves in some unexpected directions, and although the resolution is not overly surprising it is well managed and quite tense.
The pacing could have been brisker and the secondary characters more polished, but overall this is a nice addition to the expanding pool of good quality Australian crime fiction.
Thanks to Harper Collins and the Canberra Weekly for an advanced copy of the book.